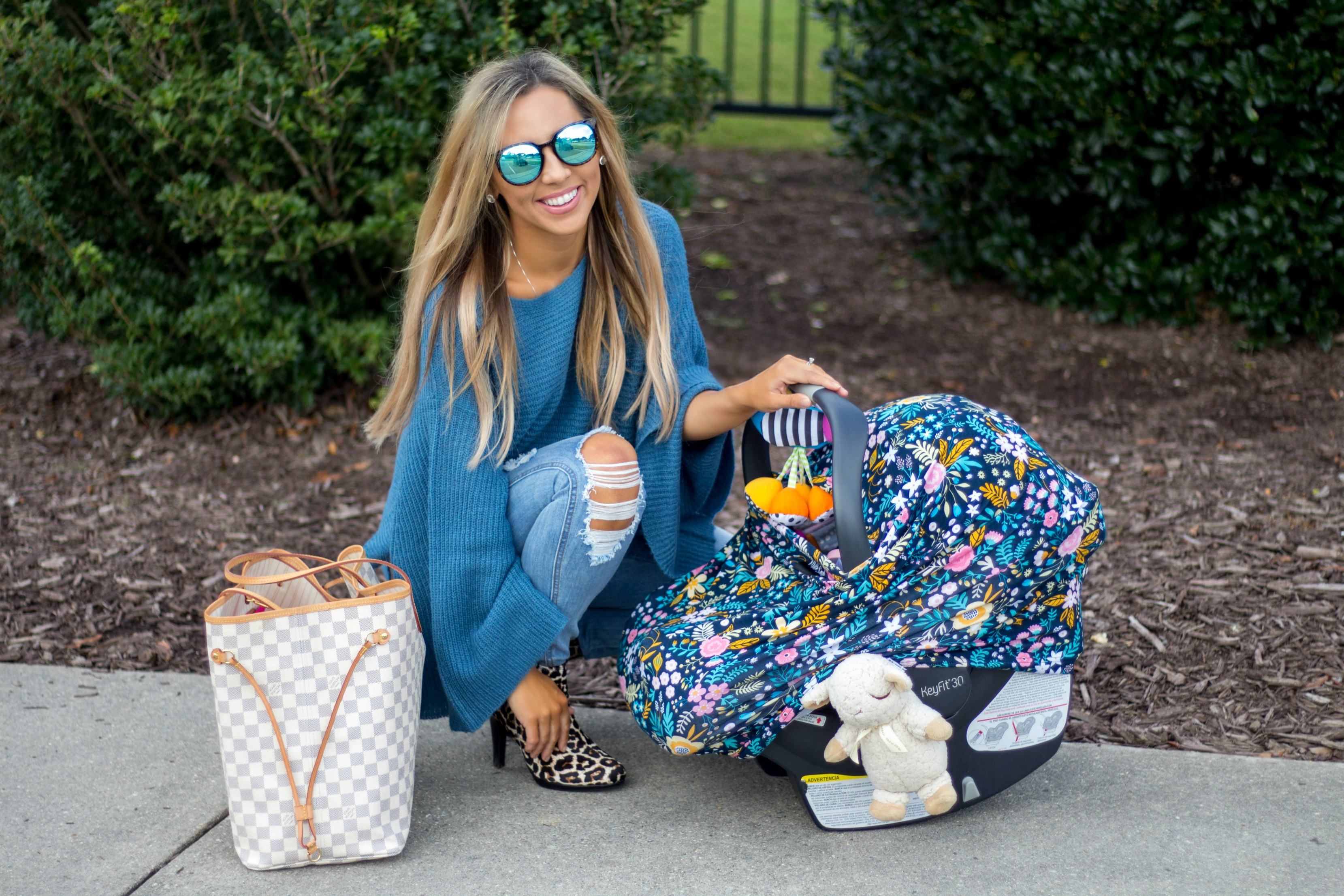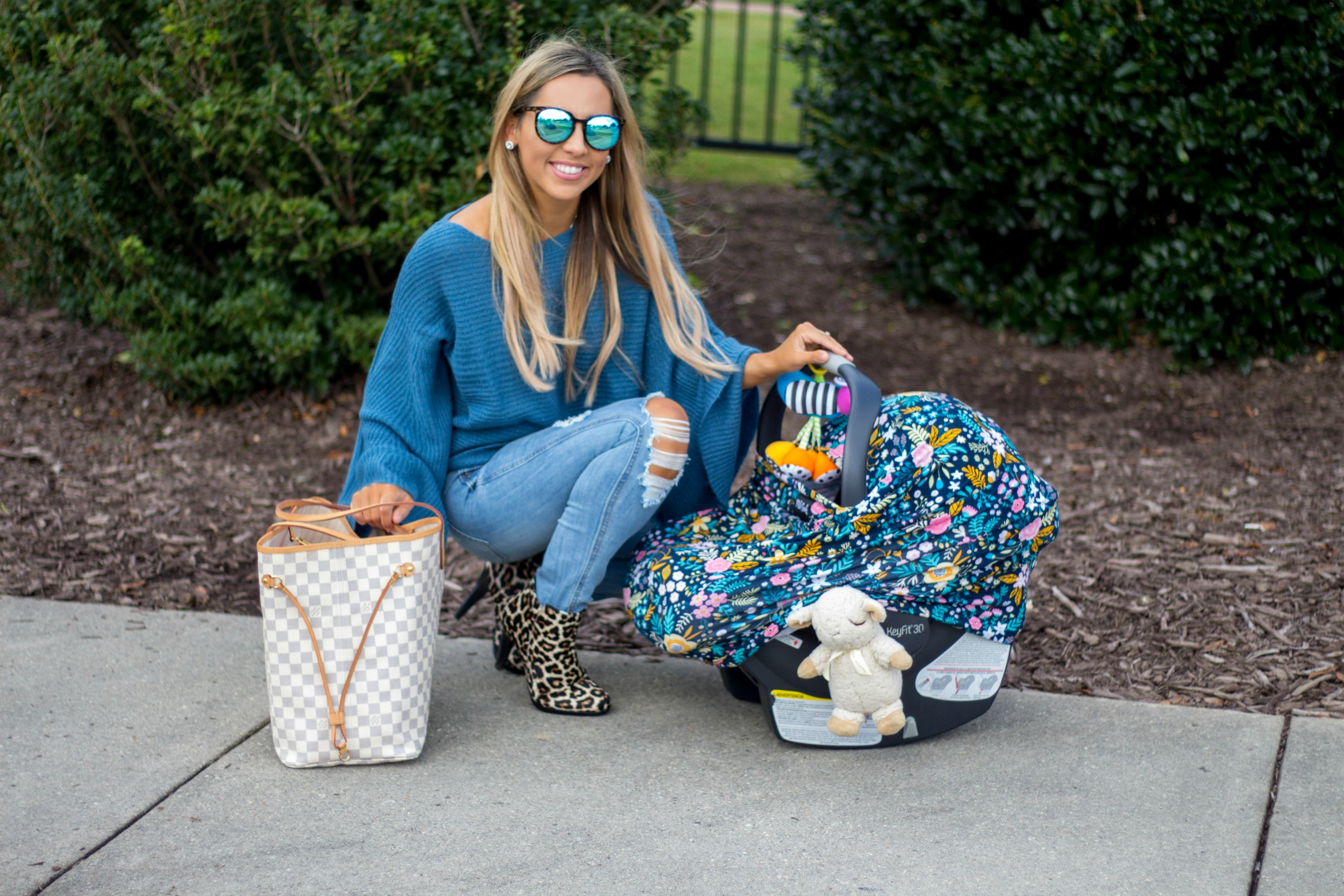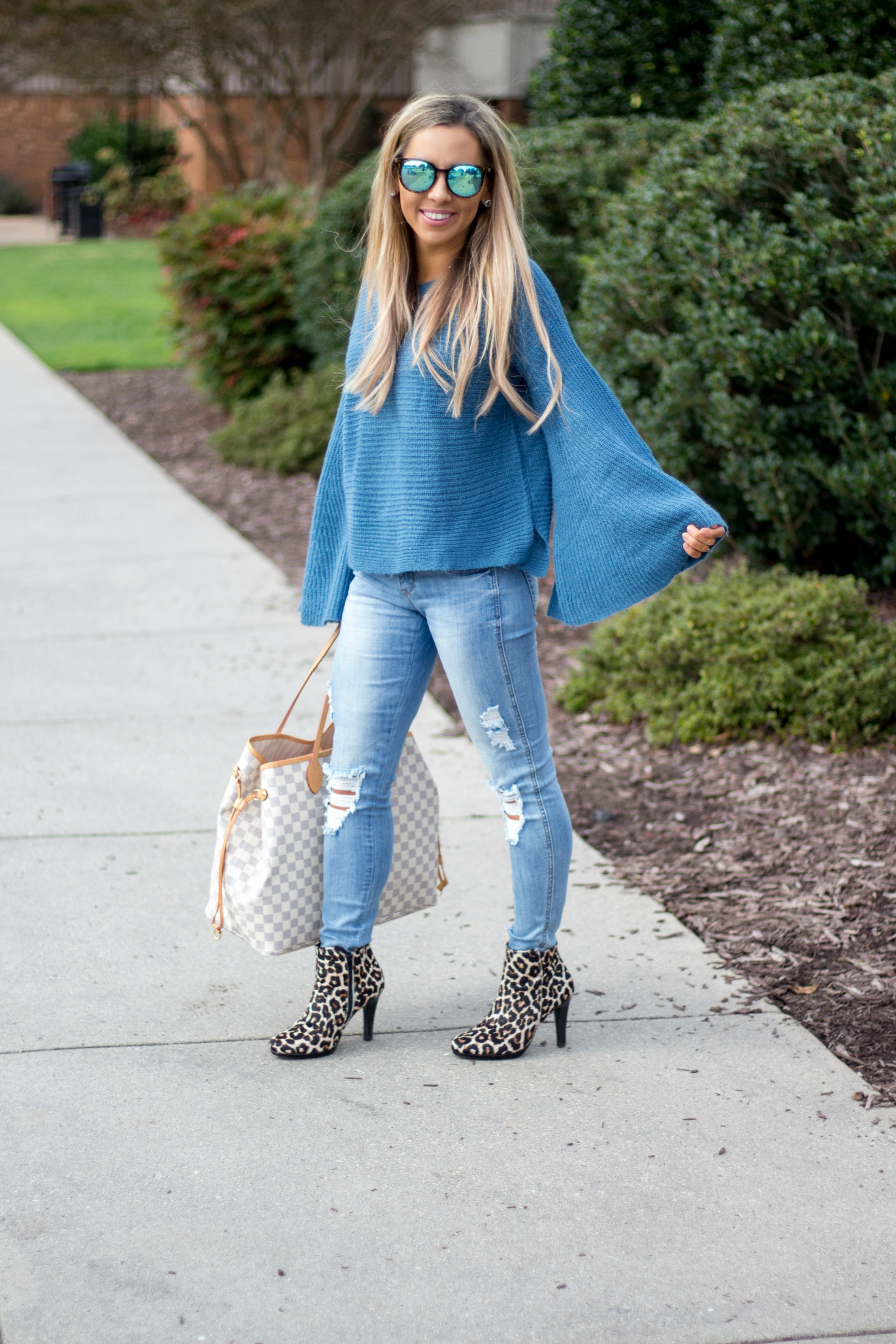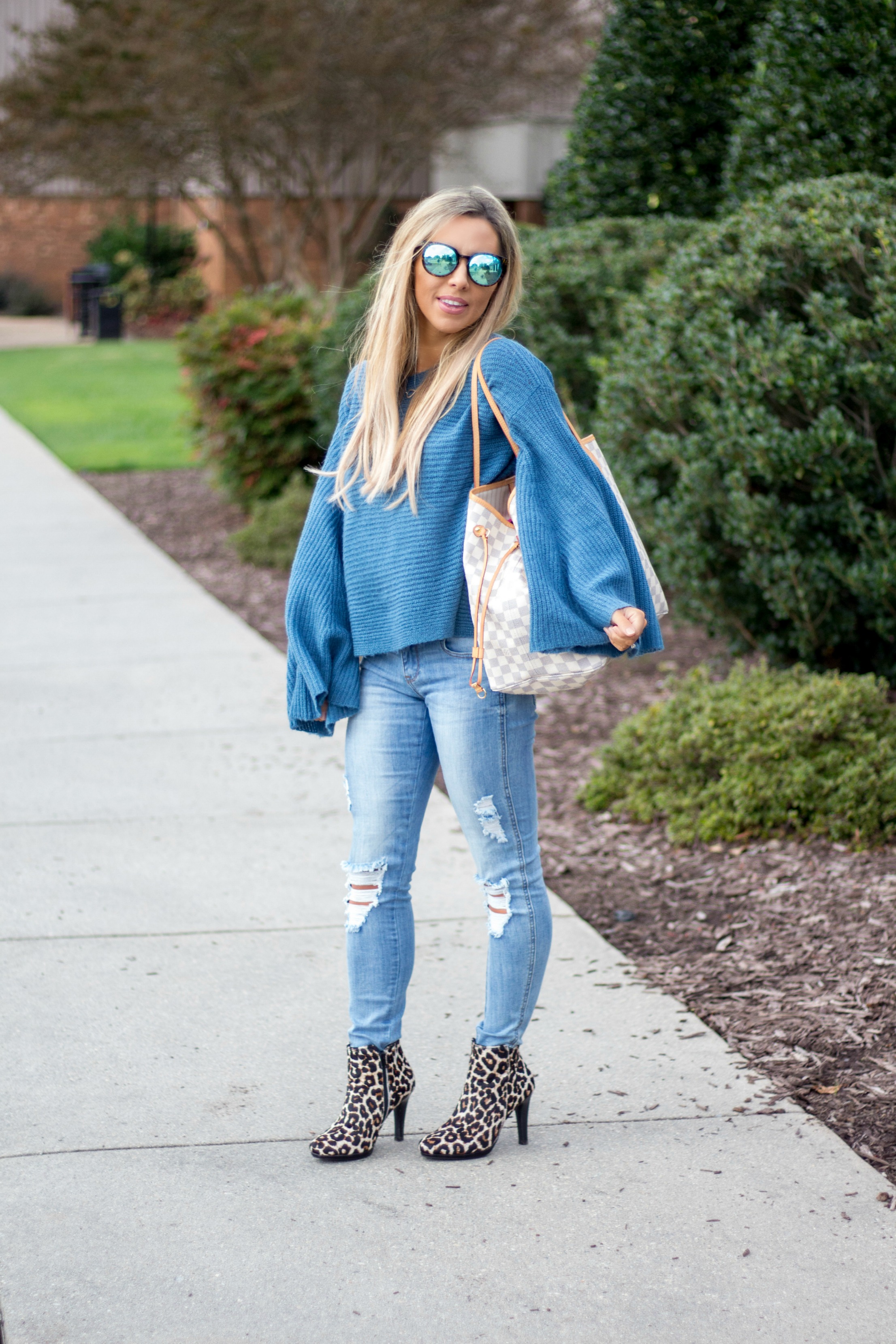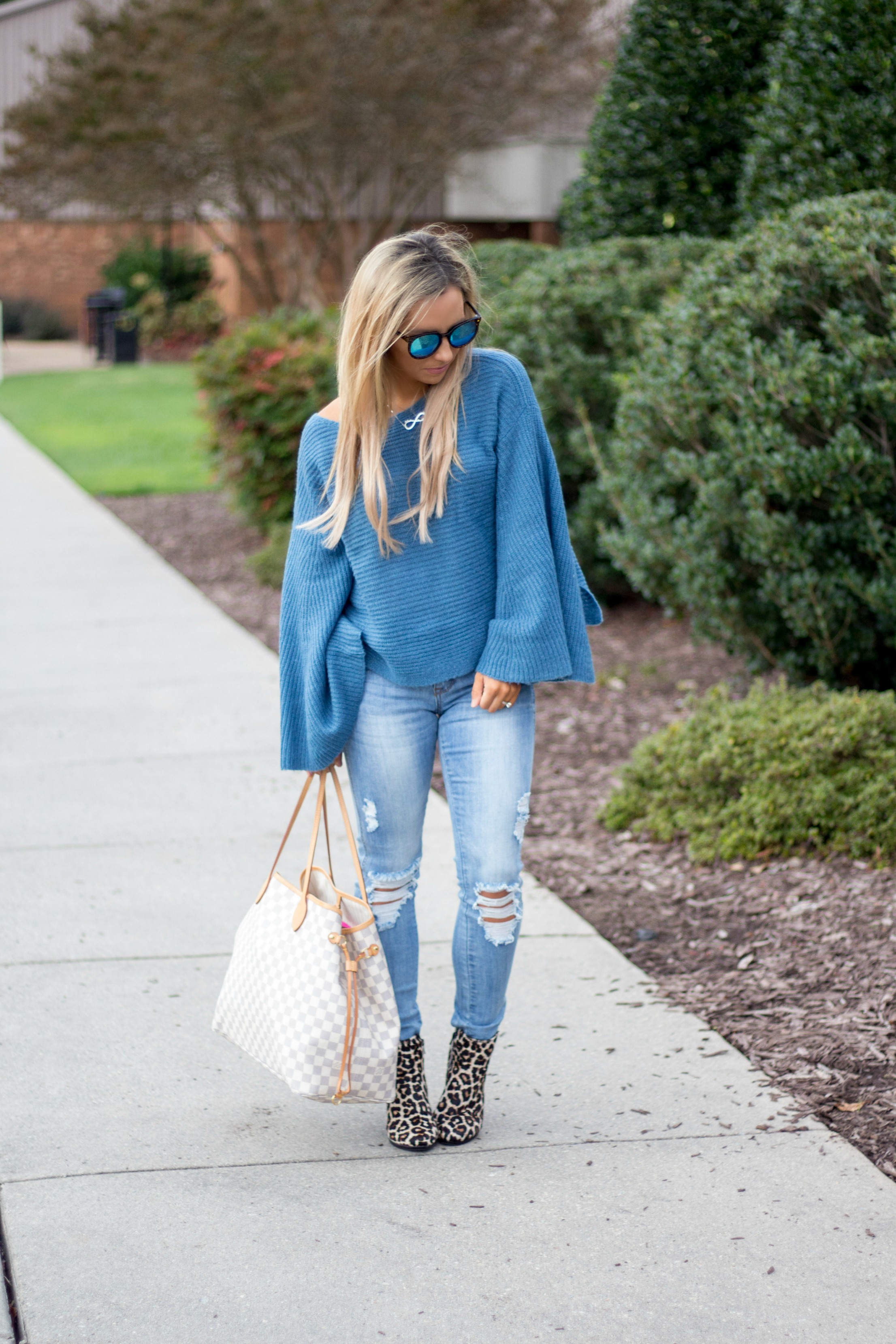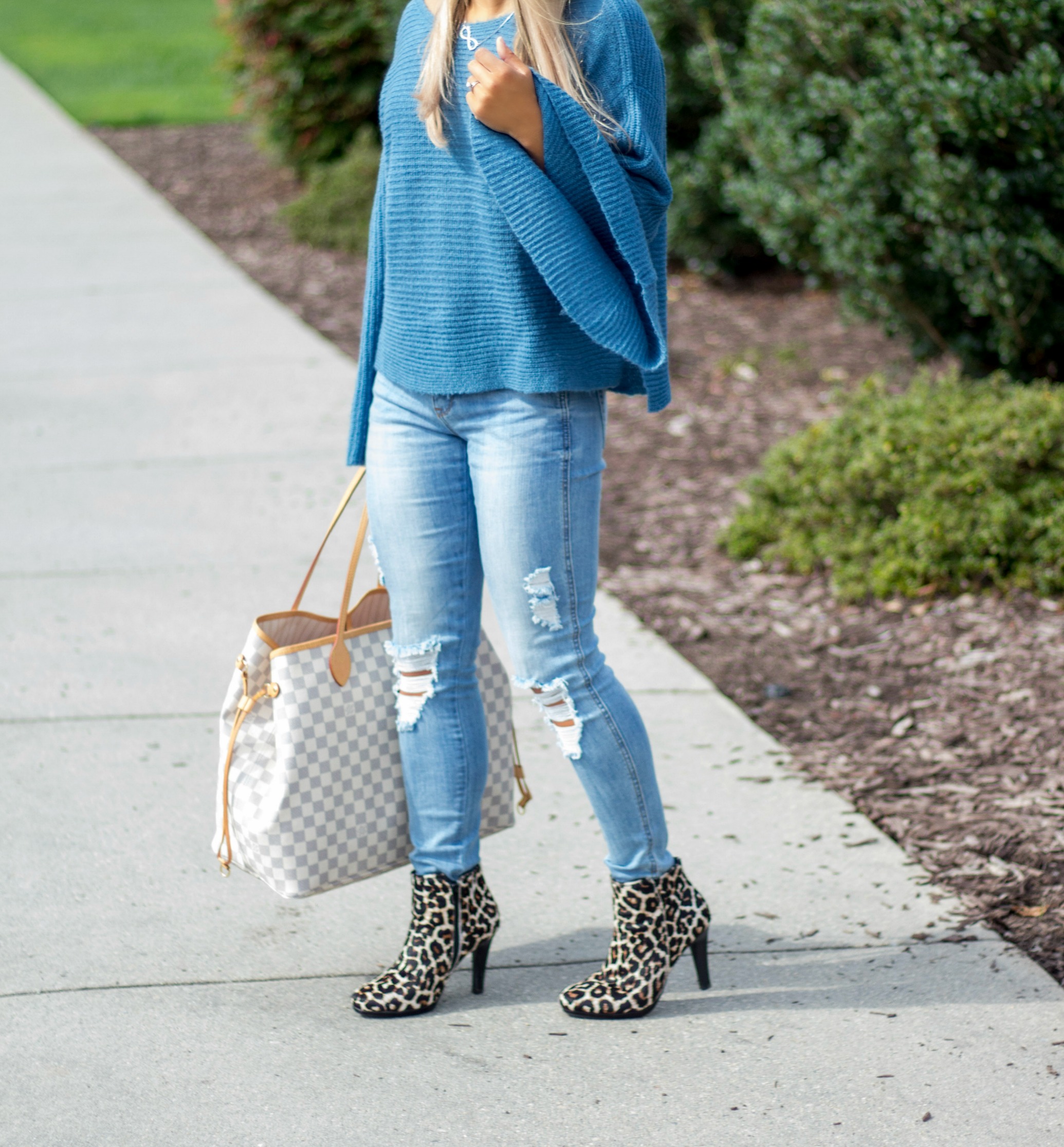 Bell Sleeve Sweater // similar Leopard Booties (ones in photo are from Heidi Klum/Lidl) // Nashville Jeans // Quay Sunglasses // Earrings
It's finally here! I'm excited to announce that this week I am the Guest Editor over at Brickyard Buffalo! If you haven't heard of them, they're an online daily deal site where they partner with bloggers and boutiques to bring you some very special, hand picked items at a discount! I have selected a few things that I love and think you will too, and all week they'll be available for you for less.
I absolutely love this carseat cover by Milk Snob. It's not just a carseat cover, but a nursing coverup, a grocery cart seat cover, and more. I love the pattern, the material, and that it's so incredibly versitle. Their new product, the pouch, is also on Brickyard Buffalo this week and is a must have! Brooklyn is too old to be swaddled now, but still needs to be warm at night without the use of blankets. We love the new pouch because it stays on her, but gives her arms freedom while being completely safe!
Also being featured this week is these jeans from Hazel & Mae. I've worked with them a few times because  I ADORE their clothes. These jeans are comfy and have the perfect amount of destruction and are one of my favorite picks for the week! I'll be sure to keep updating you throughout the week on my social channels, but you can see all of my picks below, or on Brickyard Buffalo!
My Picks