Making Learning Fun! With LeapFrog Academy – According to blaire
This post is sponsored by
LeapFrog Academy
. Thank you for supporting the brands that support According to Blaire!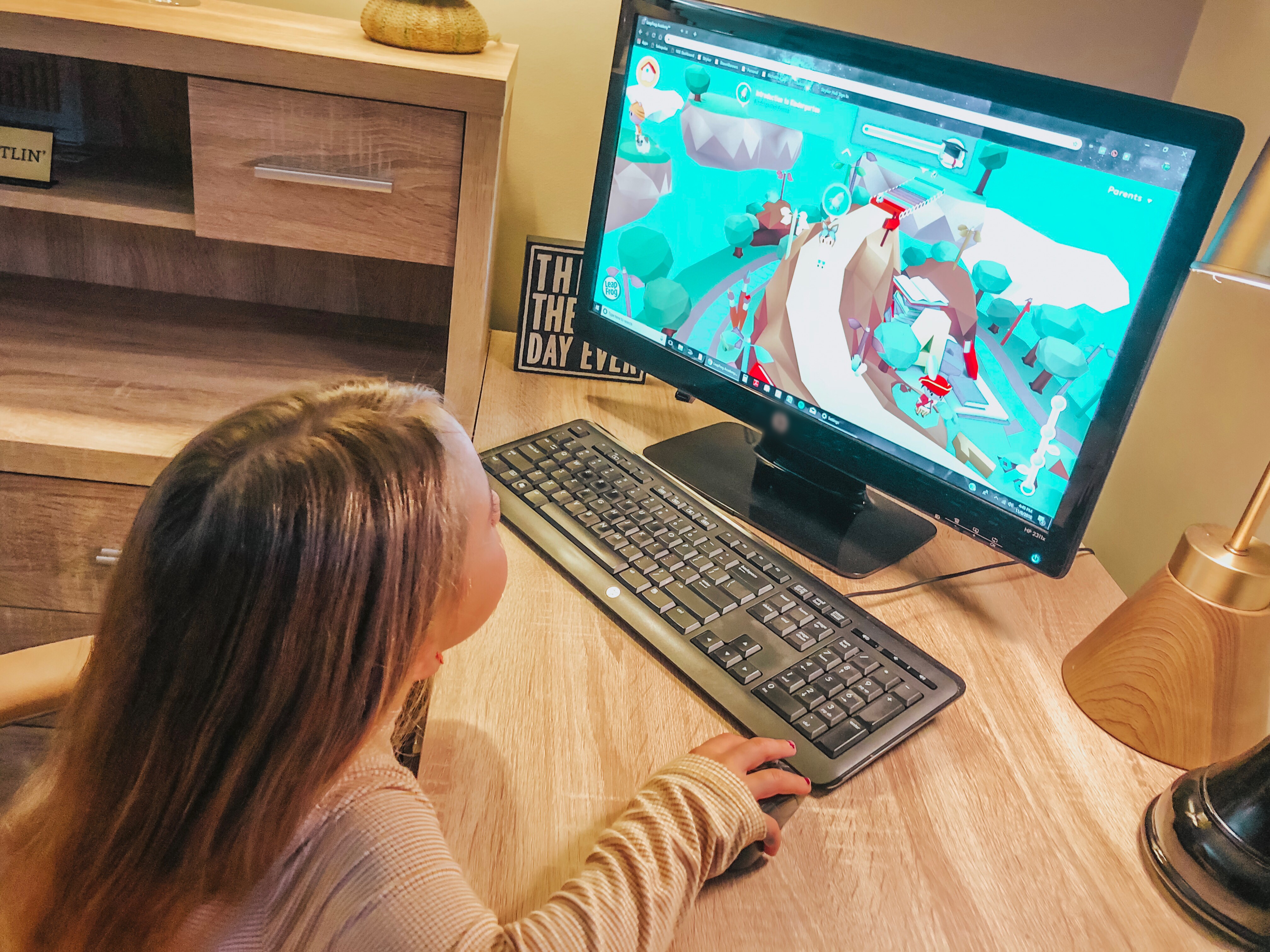 Hi friends! I wanted to tell you all about a new interactive learning program called
LeapFrog Academy
.
LeapFrog Academy
is an app with over 2,000 games and activities designed for preschool, kindergarten and 1st grade levels. Blaire started school this year, and we wanted to make sure she was prepared and excited for it, so we decided to give the program a try with it's risk-free, free 1 month trial!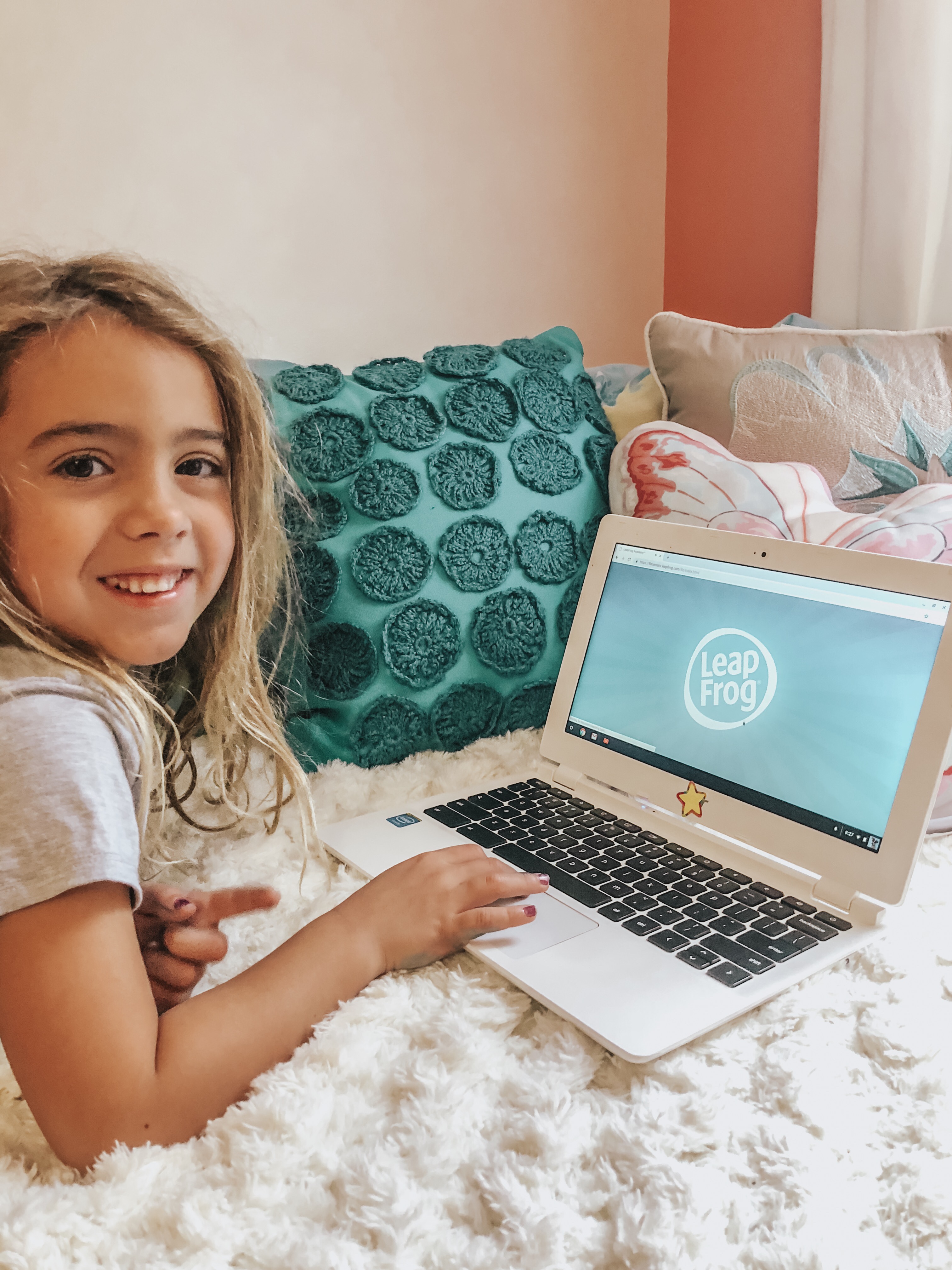 LeapFrog Academy
has a well-rounded curriculum of school subjects, promoting problem solving and creativity for kids ages 3-6. We love
LeapFrog Academy
for many reasons. First of all, Blaire is actually excited to get on and play! She thinks she is getting screen time, but we as parents know she is also learning while she's having fun. She gets excited when she learns a new word, or answers a difficult question – and absolutely LOVES sounding out letters.  In the app, Blaire is able to challenge herself in areas she needs more practice, and master the things she's good at. My husband and I are able to monitor all of her progress in the Parent Dashboard.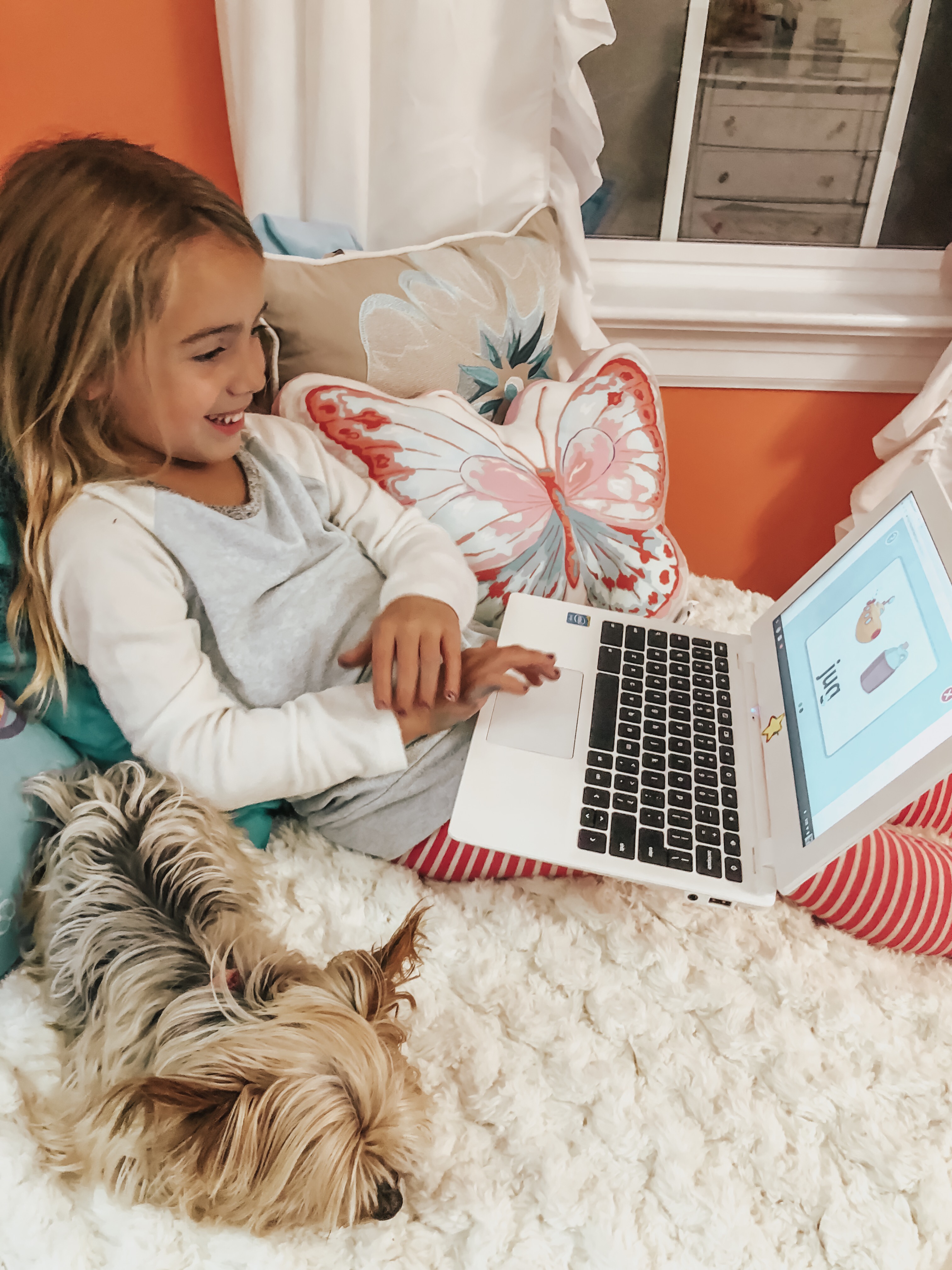 We also absolutely love that the app does not require WiFi. We go on a lot of road trips, and travel with the whole family. Blaire simply saves up to 24 of her preferred activities to favorites before we go, and she can play any of those without internet connection. She can play in the office on our desktop, in the kitchen on a laptop, or upstairs or on the go with an iPad, tablet device or smartphone. It's convenient, and keeps her entertained.
We are huge fans of
LeapFrog Academy
and invited you to try it with us, risk free for 1 month! If you decide you love it as much as we do – continue the learning fun for just $7.99 per month. Make sure to check out our fun video on instagram here, or head to
LeapFrogAcademy.com
for your free 1-month trial!