Tomorrow is the day! Heidi Klum's second Esmara by Heidi Klum collection will launch in stores tomorrow, December 7th, exclusively at Lidl. Make sure you head there tomorrow to make sure you get your size and what you want. Once the collection is gone, it's gone forever!
I wanted to do something a little bit differently and show you how easy it is to mix and match this whole collection. I've worn the velvet tees a ton of times and in several different ways. There are also coats, sweaters and jumpsuits available that are not pictured below that go effortlessly with the rest of the collection. See how I styled the different pieces below!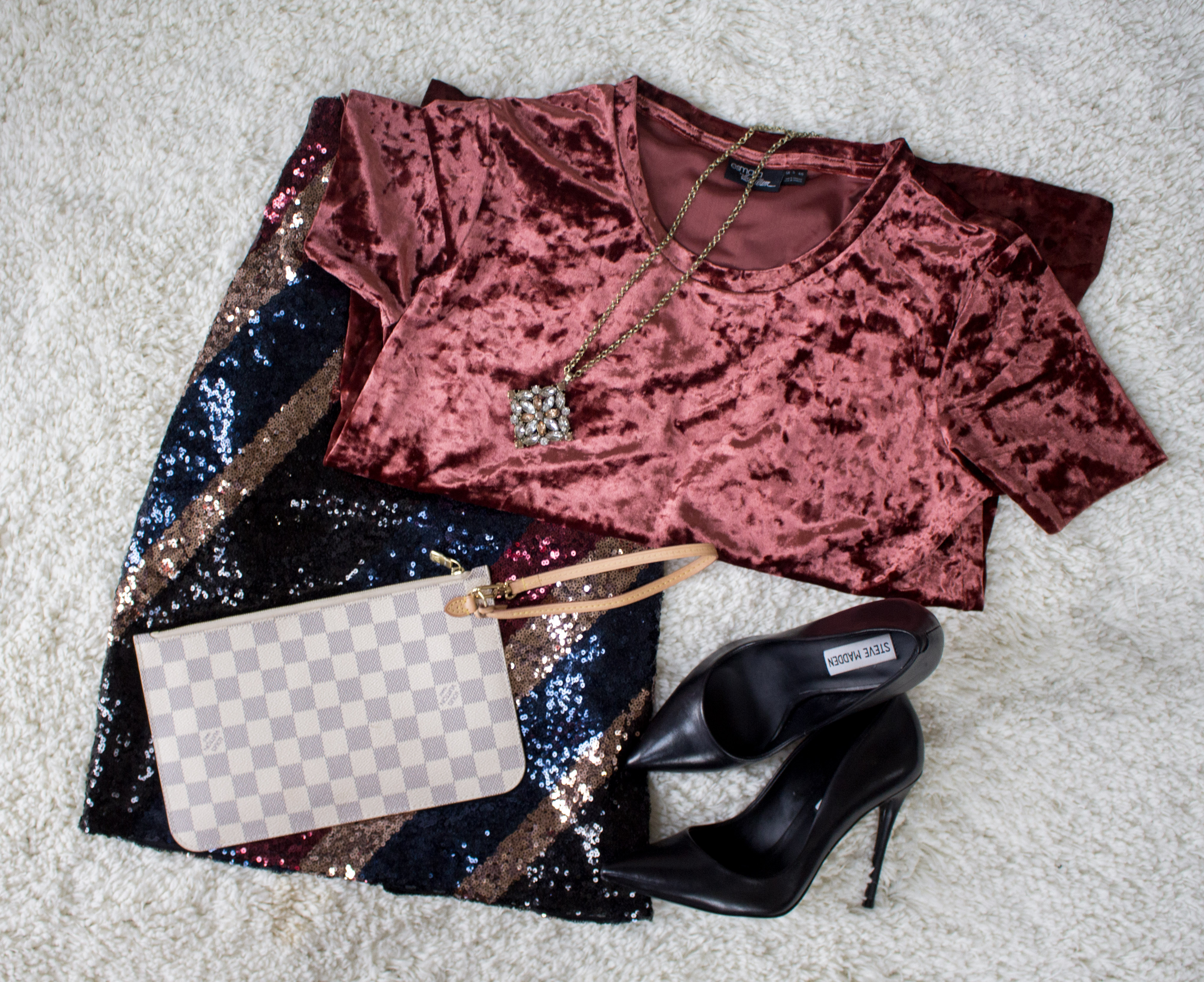 Velvet Tee $7.99, Sequin Skirt $12.99
Velvet Tees can easily be dressed up or down! I love it paired with this sequin midi skirt and some simple black pumps.
Total Outfit Cost: $20.98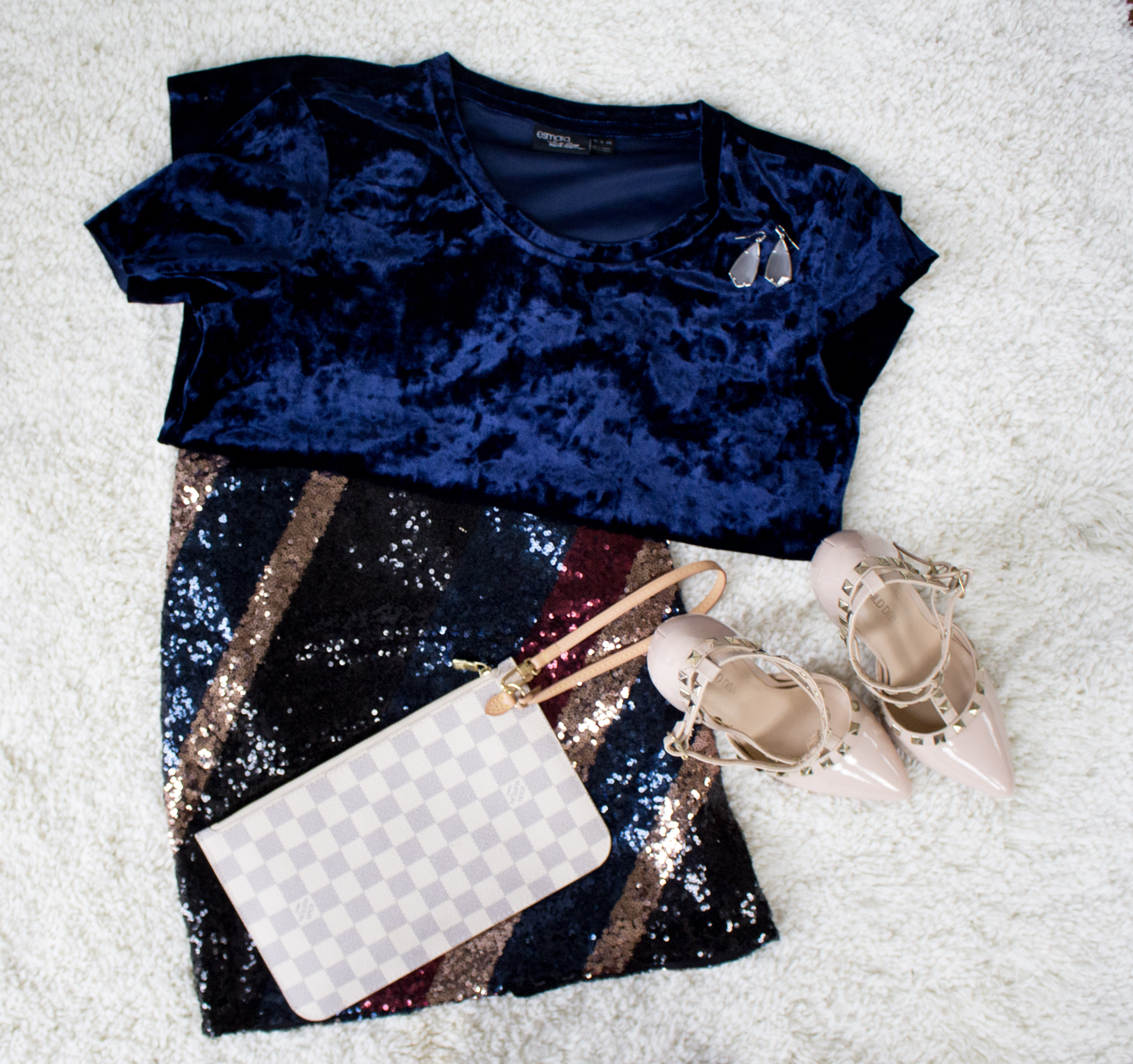 Velvet Tee: $7.99, Sequin Skirt $12.99
Same skirt with a different color tee. The color pallet of this collection mixes together so well. I swapped out the shoes and jewelry to change up the look.
Total Outfit Cost: $20.98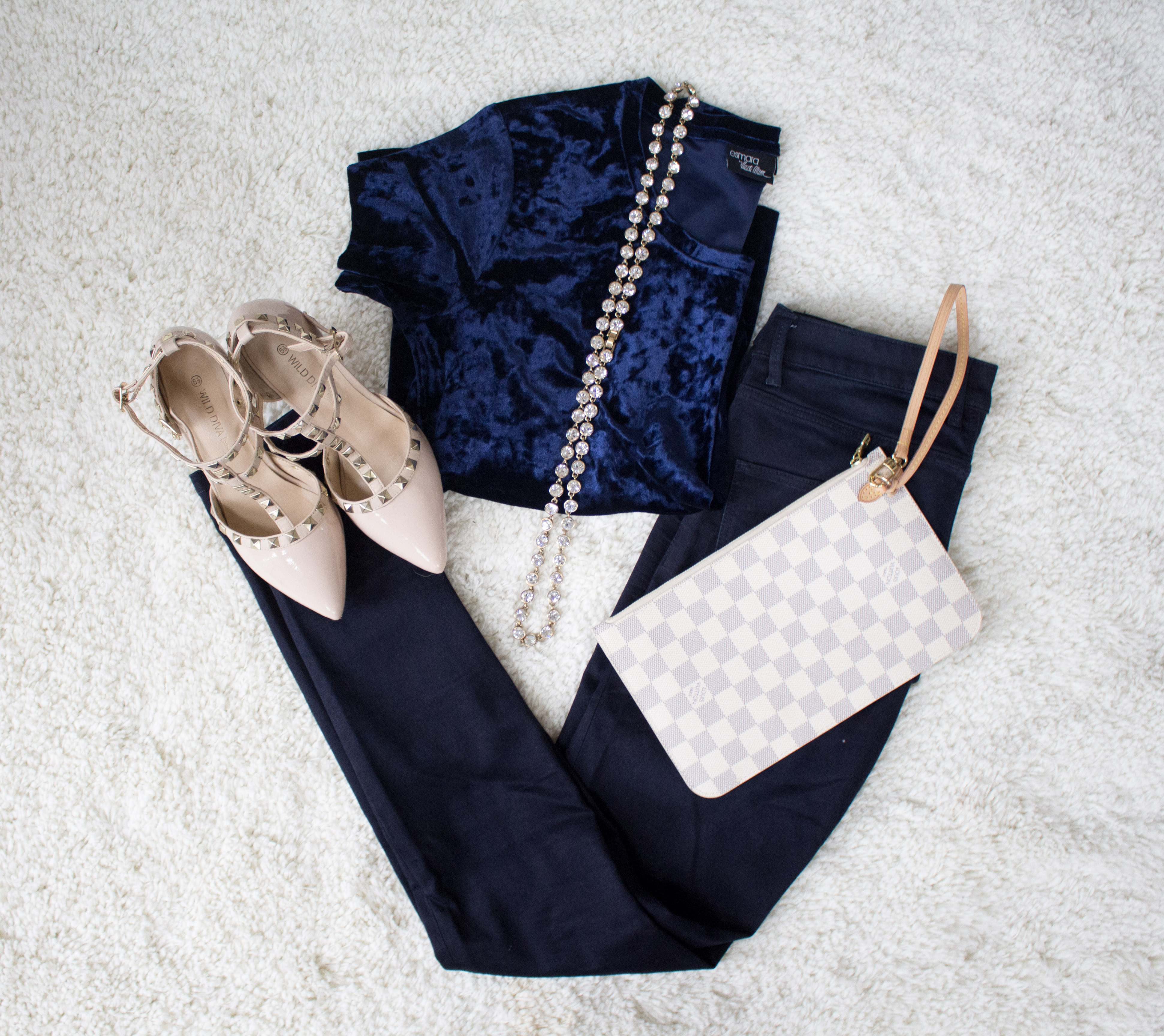 Velvet Tee $7.99, Dark Wash Denim $9.99
The blue velvet t-shirt looks great with any denim wash, but I particularly love it with the dark wash skinny jeans. I feel like it looks a little bit more dressy and holiday party ready!
Total Outfit Cost: $17.98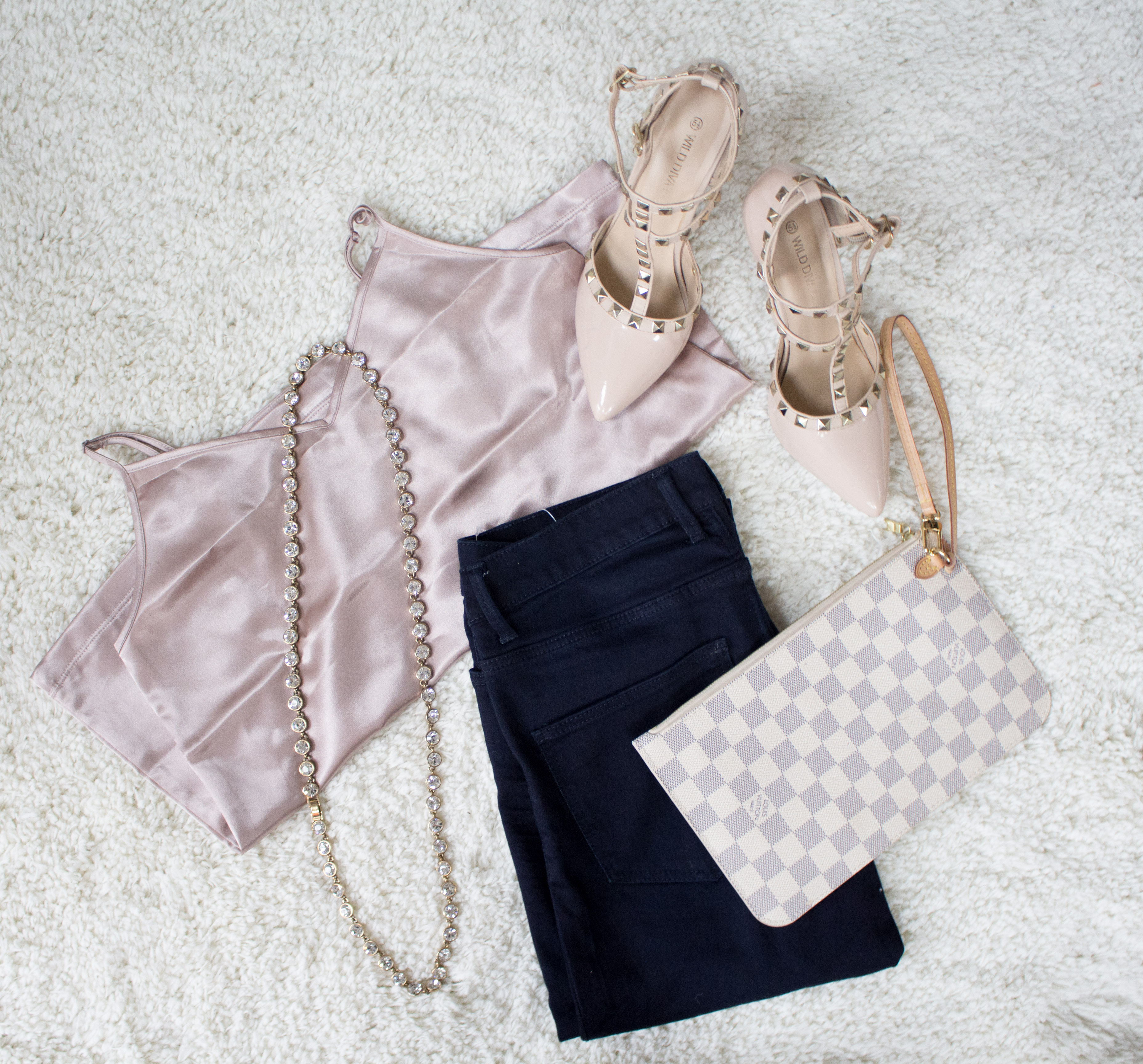 Skinny Jeans $9.99, Satin Cami $5.99
Kept the dark wash denim, and switched the tee out for a satin camisole. Even with all the same accessories it changes the look up quite a bit.
Total Outfit Cost: $15.98

Sequin Dresses $19.99, Faux Fur Stole $9.99, Heels (not pictured) $9.99
There are 4 sequin dresses available that are equally fancy and chic. I personally love the gold, but the navy to silver ombre is also a favorite. You can pair any of them with black or nude heels and either the black or light nude stole for a really easy holiday party look.
Total Outfit Cost: $39.97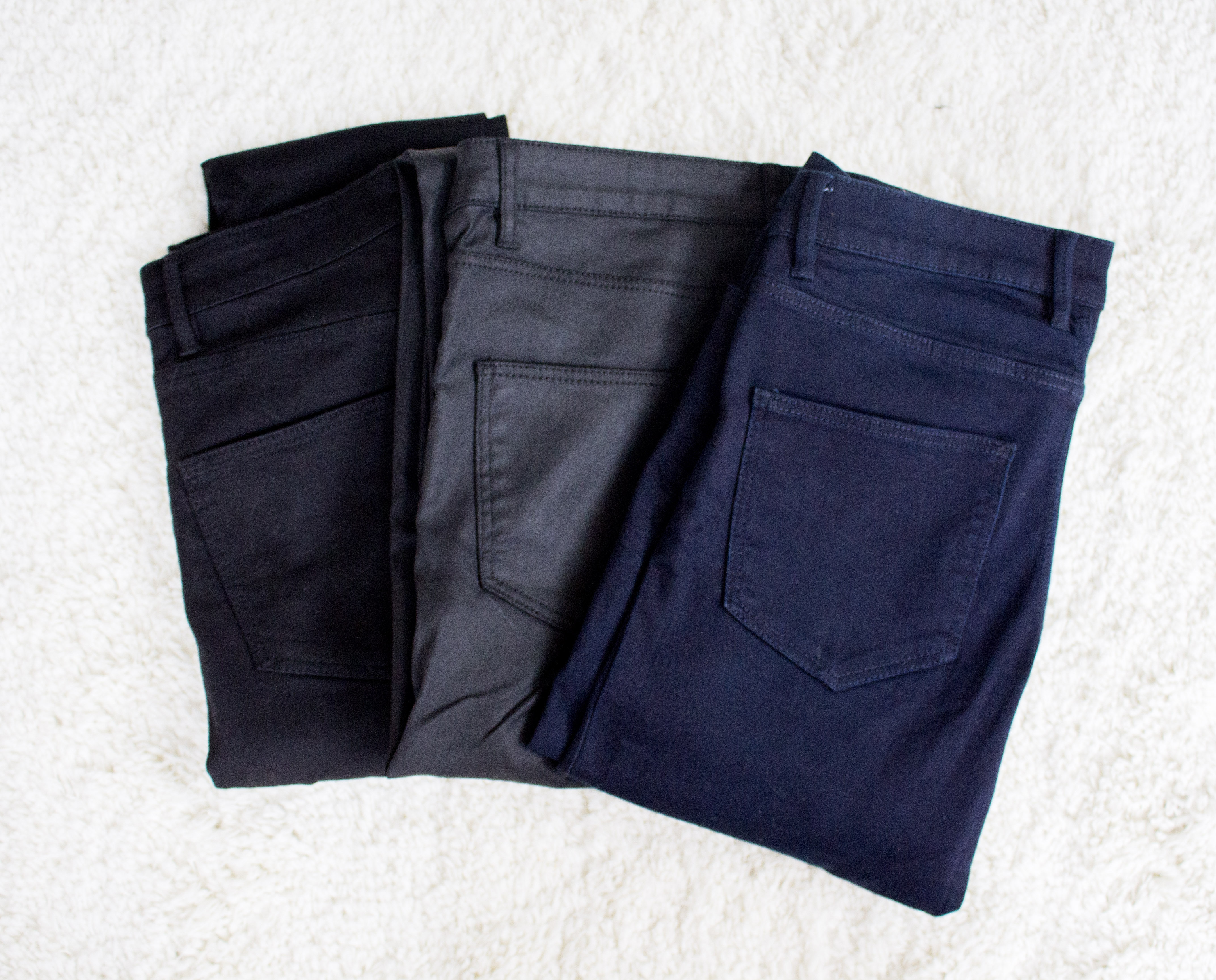 Three Washes of Skinny Jeans all $9.99
Her skinny jeans are really flattering but they do stretch just a bit, so size down! This collection offers a black, dark wash and a faux leather finish. It's hard to believe the price is $9.99!
Velvet Tees $7.99 Available in 4 colors! Not pictured, black.
I feel like I could go on and on mixing and matching all of these pieces! The collection focuses on 4 main textures: fur, sequin, satin and velvet, and the colors range from blacks and dark blues, to blush and rusts. You can grab almost any two pieces and have a full on matching look!
The collection launches in stores tomorrow December 7th, exclusively at Lidl. I will be at the North Chesterfield location here in Virginia and would love to help you shop! If you miss me, make sure to look for me on the signage to know exactly where to shop the collection. See you guys tomorrow!
For more information, check out my previous posts here, here and here!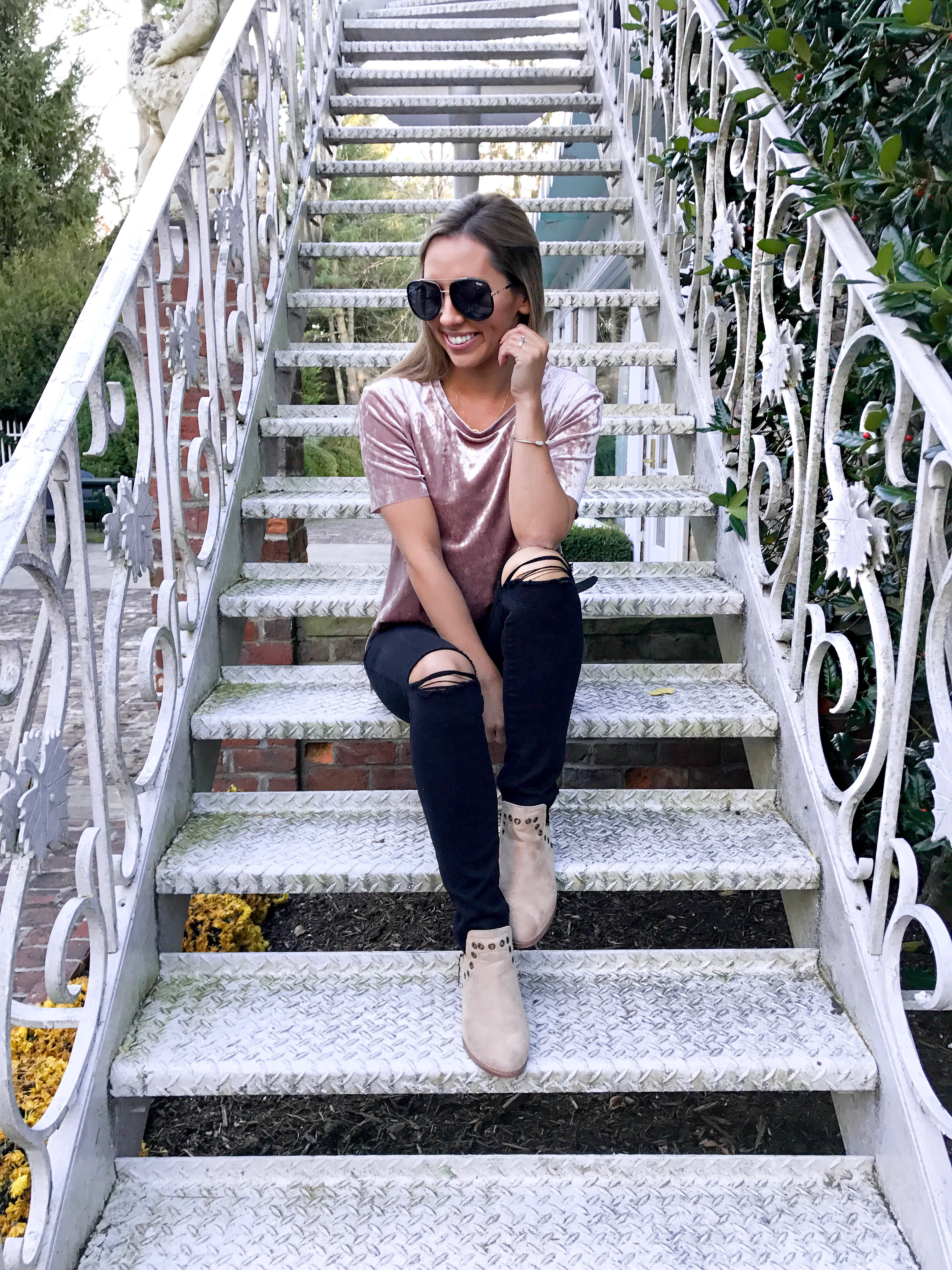 Thank you Lidl for sponsoring this post!