** This post was sponsored by LIDL. I was compensated for this post, but all opinions and thoughts remain my own.
Stefanie in the City
Exclusively at LIDL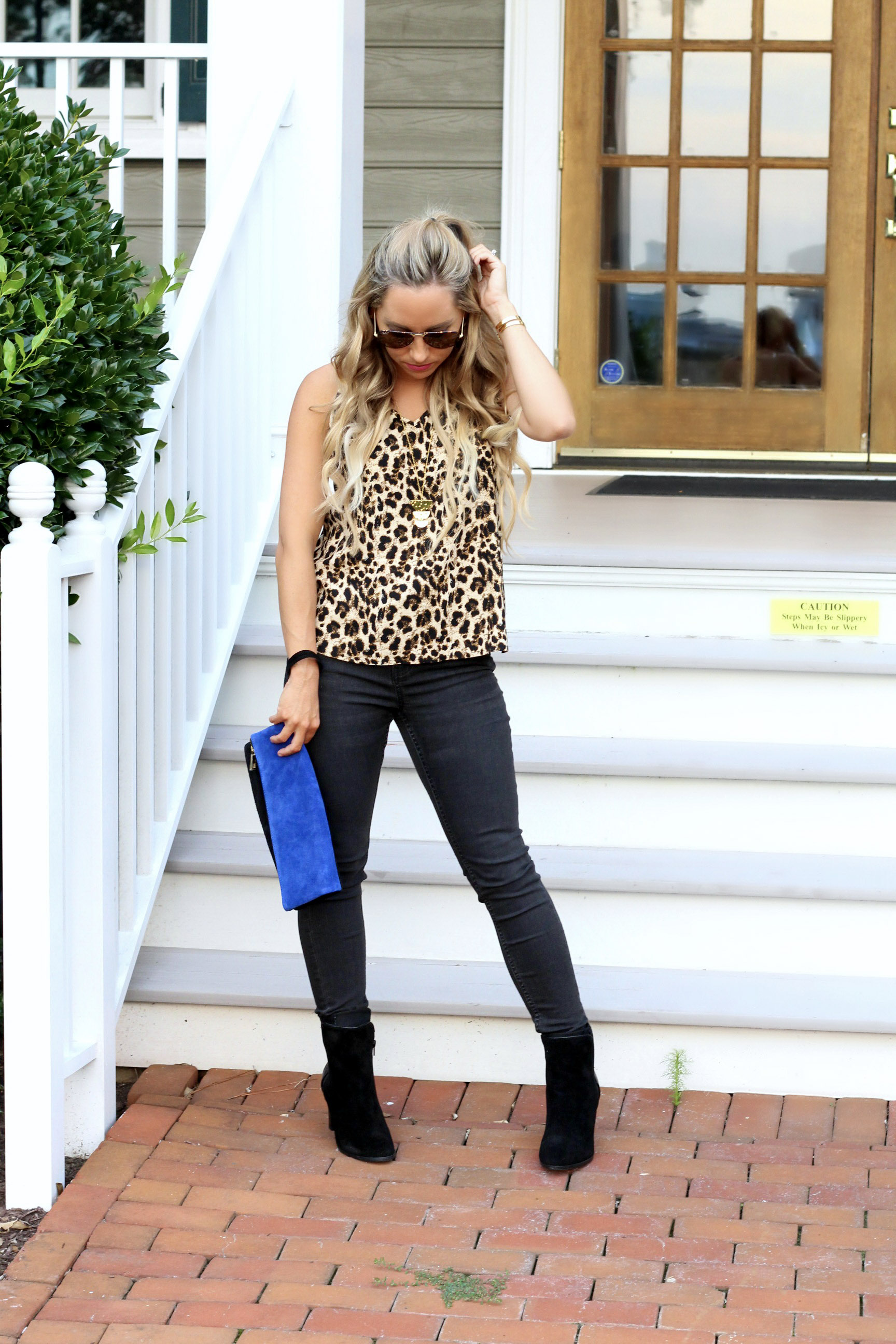 It's almost the weekend! Next week I'll be jetting off to NYC for Fashion Week, and I'm super excited to be partnering with LIDL and Heidi Klum while I'm there to help launch her brand new collection, Esmara by Heidi Klum. For as long as I can remember, even while studying Fashion Design at Indiana University pretending with girls in my class that we were on Project Runway, Heidi Klum has been an fashion icon and role model for me. When LIDL reached out to me to discuss a potiental partnership, it was a definitely YES for me!
Today I'm sharing three main looks I created from her collection with a theme of 'Stefanie in the City.' One specific look for morning, day, and night.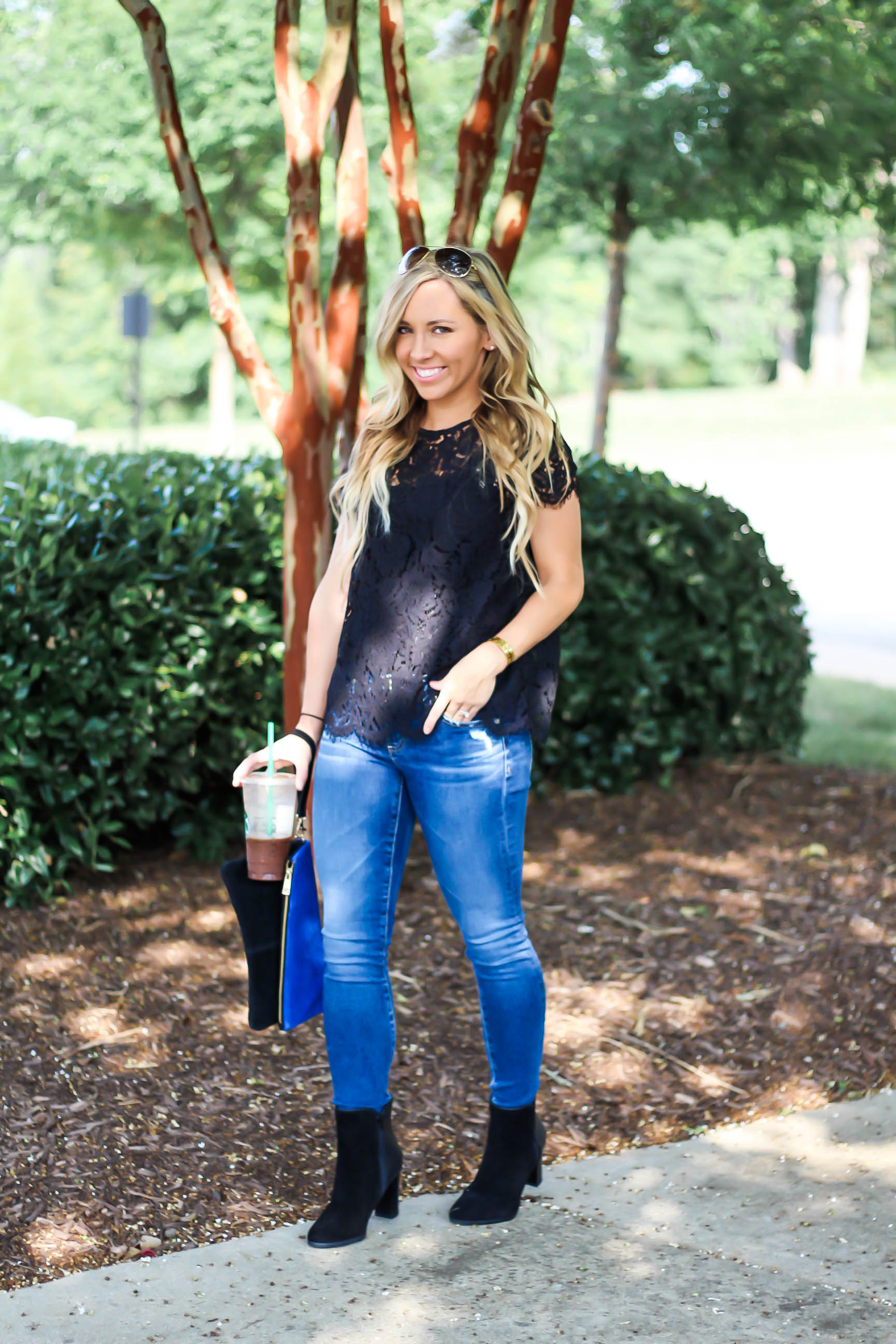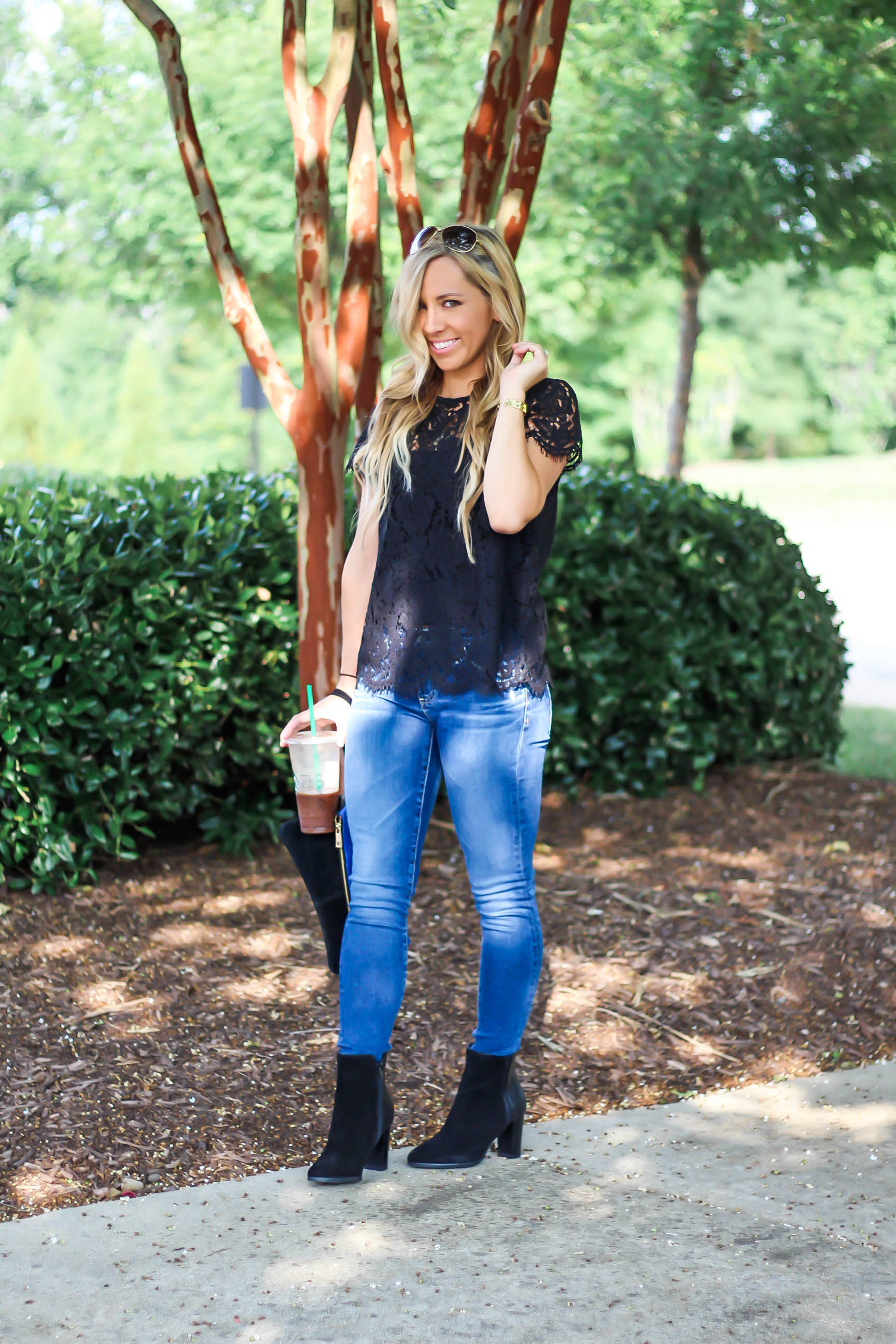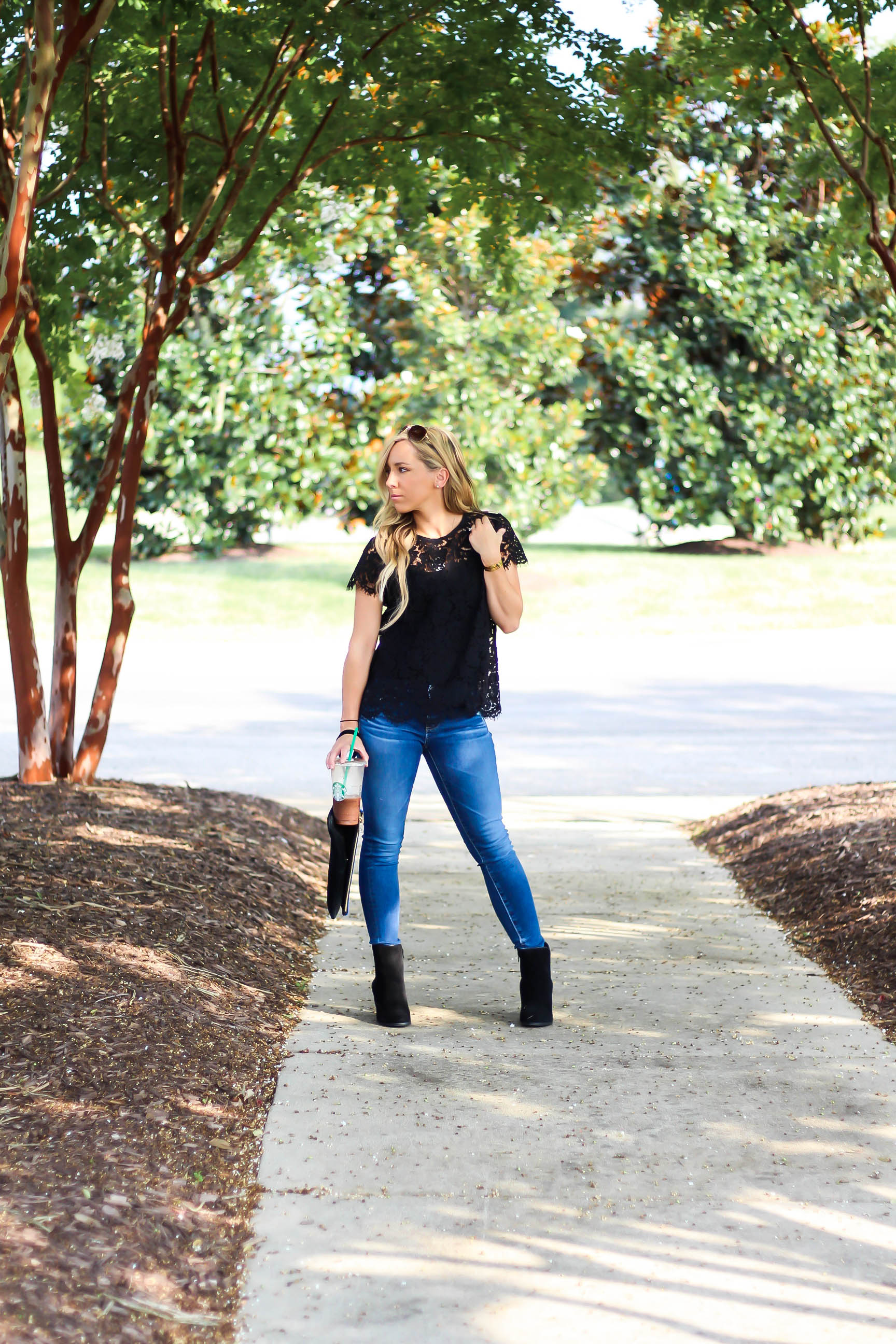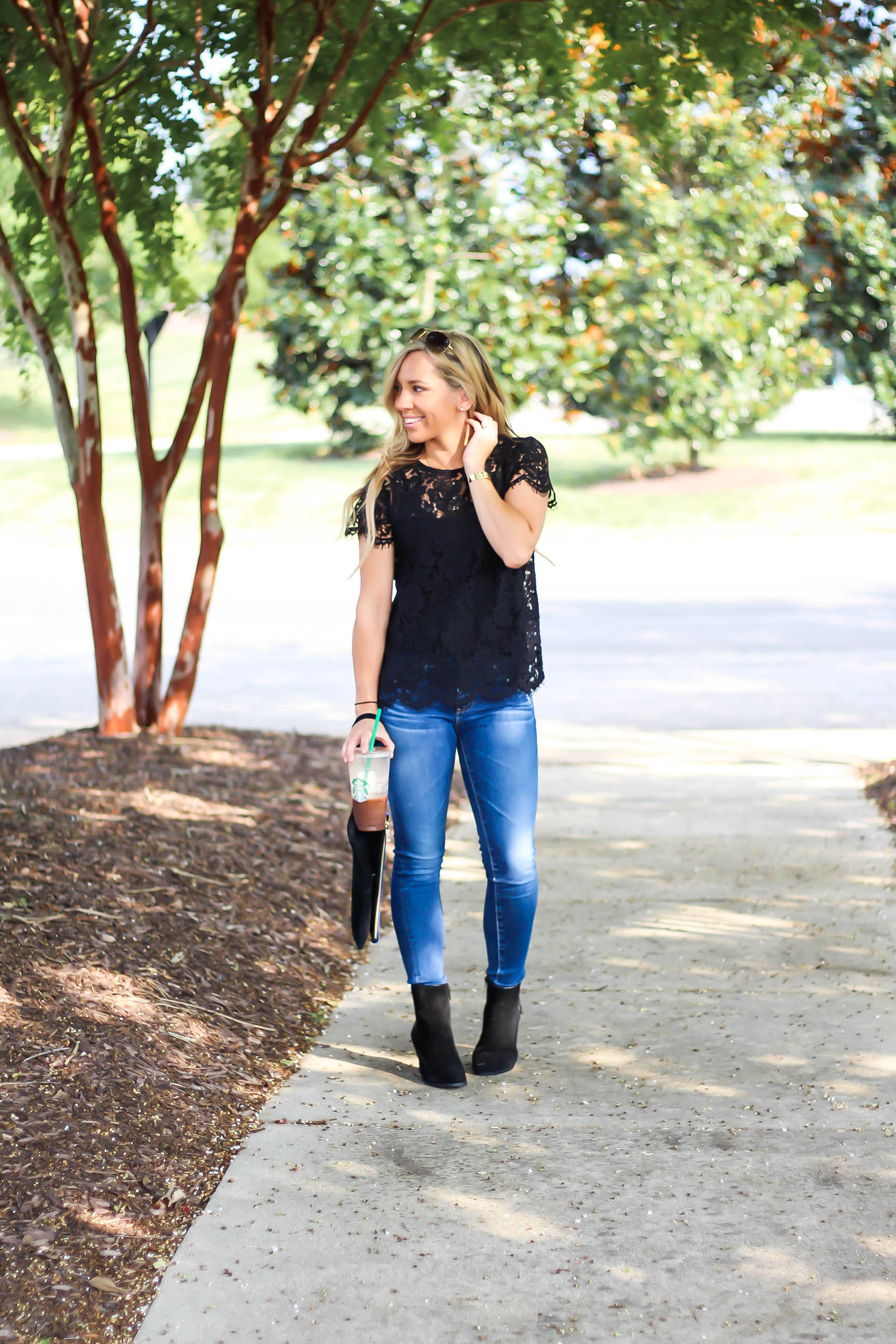 Well, I may not be from a BIG city, but in my small little town outside of Richmond, Virginia, this is an outfit I would totally wear to brunch. Grabbing coffee with my girlfriends, or brunching with my hubby at our favorite local spot, I LOVE this delicate lace top. Pairing it with jeans to keep it caj, and some black little booties to make it fun. With this outfit ( + coffee ) I'm ready to take on the world!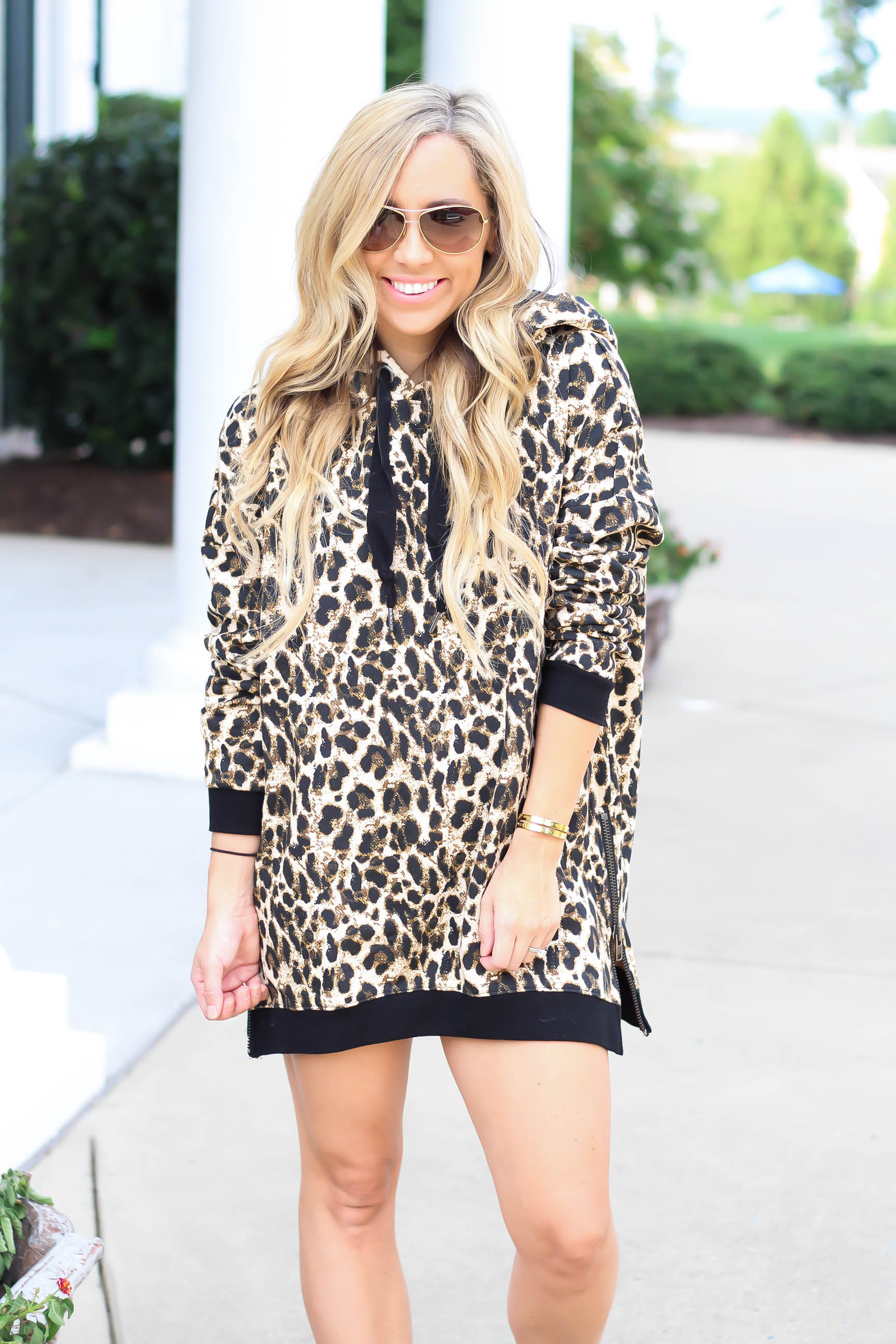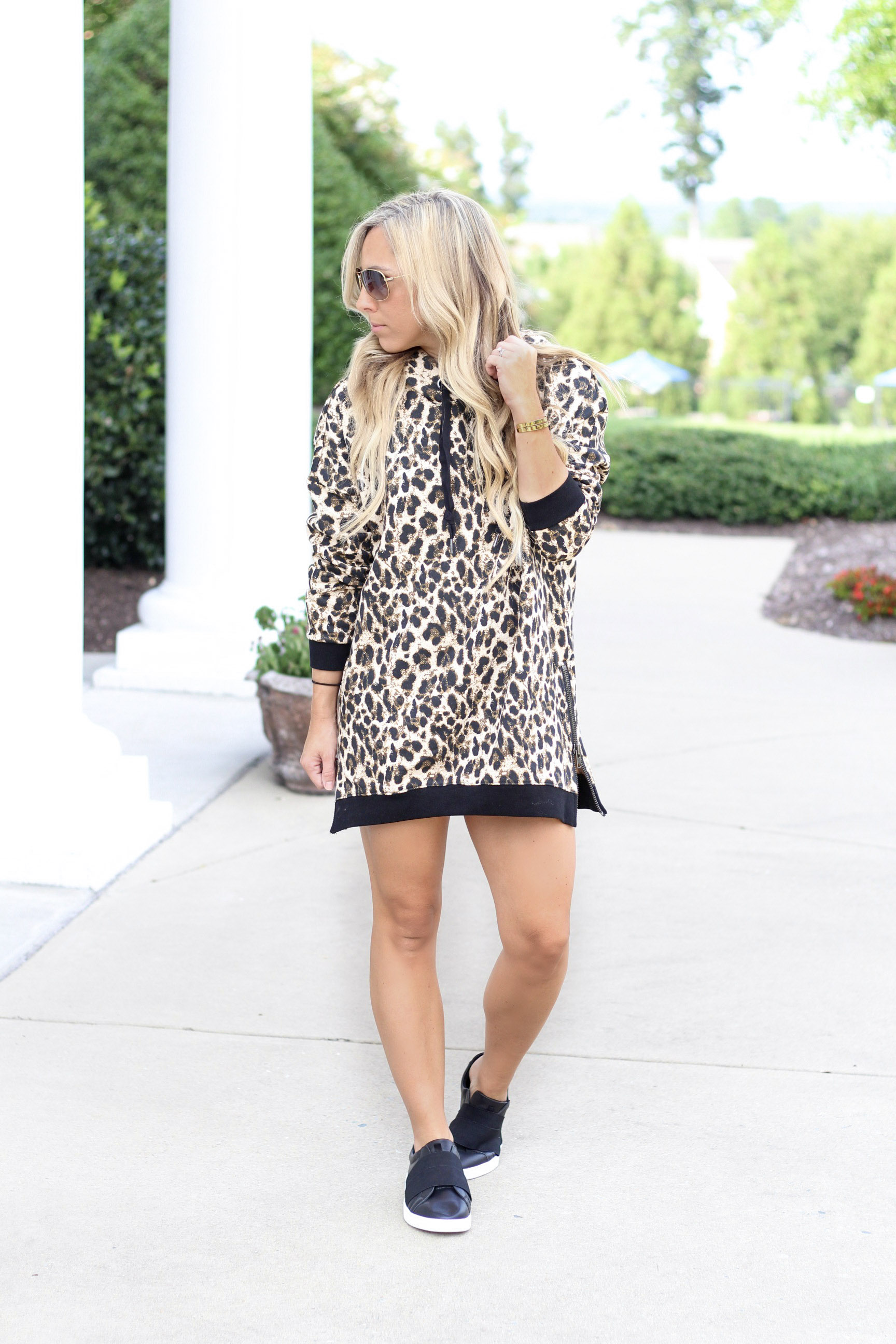 A day time look has to be pretty casual for me. I'm usually headed to Starbucks to get some work done, running errands, dropping or picking up kids, so I need to be comfortable yet put together. When I saw this oversized sweatshirt, with a hoodie and side zippers, I knew it would be perfect to throw on when I have to leave the house. It's bold and definitely makes a statement, but at the end of the day, it's just a little ole' sweatshirt! I'm only 5'2 so no pants are required but you could easily add some leggings and these cute black sneakers to complete the look. These sneakers are really lightweight and I love the elastic detail. You could really wear them anywhere!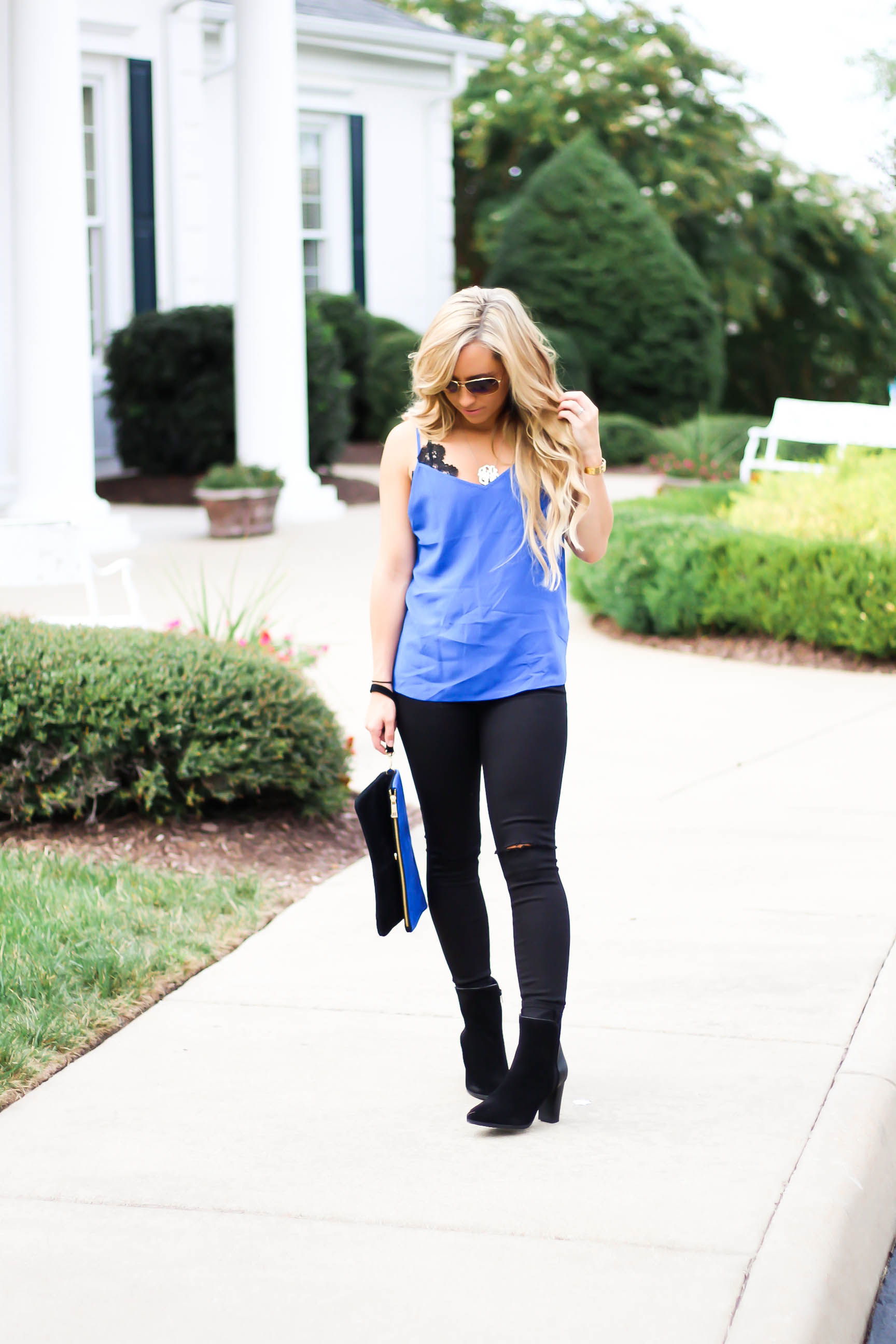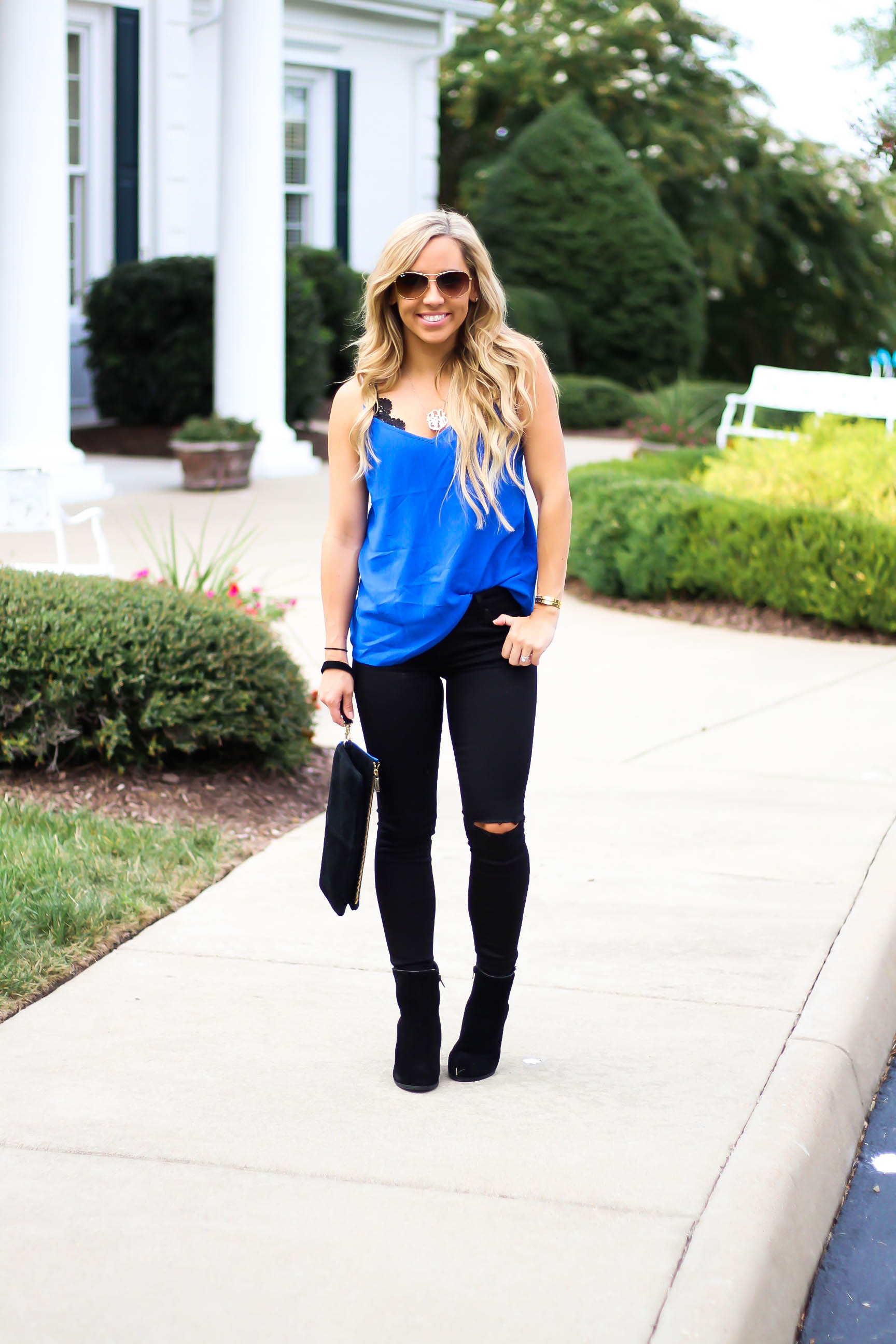 Did someone say date night? This tired mama of two doesn't get out much, so I definitely take it seriously when I do. There are SO many great pieces from Heidi's line that are great for date night or a girls night. Each piece is tasteful, sexy, and bold.
Make sure you follow along next week, I'll be on instastories (@accordingtoblaire) sharing all about my experience in New York City! I'll be hanging out with some big time fashion influencers from around the world, and may be a few celebs too… 🙂 #LetsWow
These pieces and the rest of her collection will be available in LIDL stores on September 21st.
<3 xo, Stefanie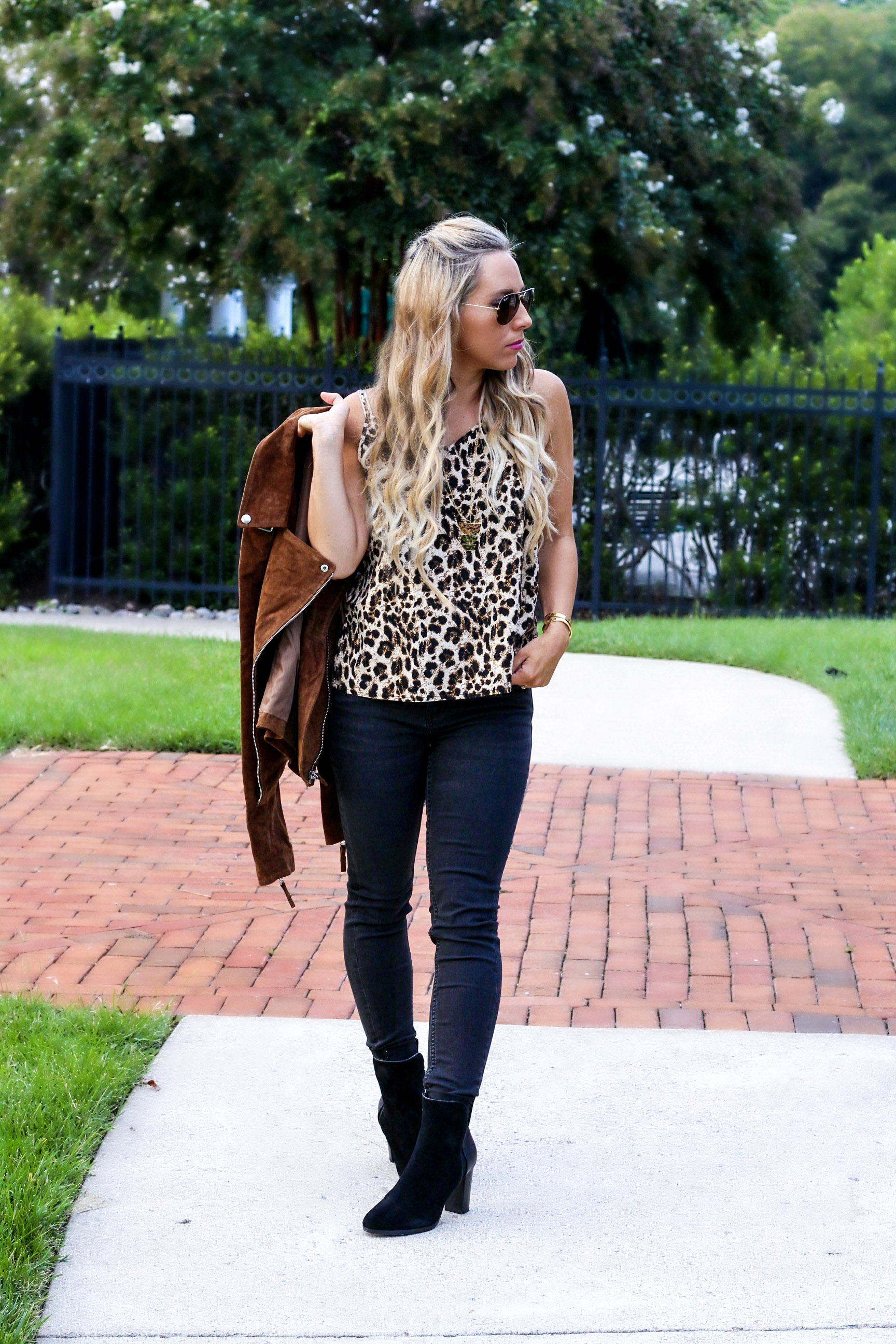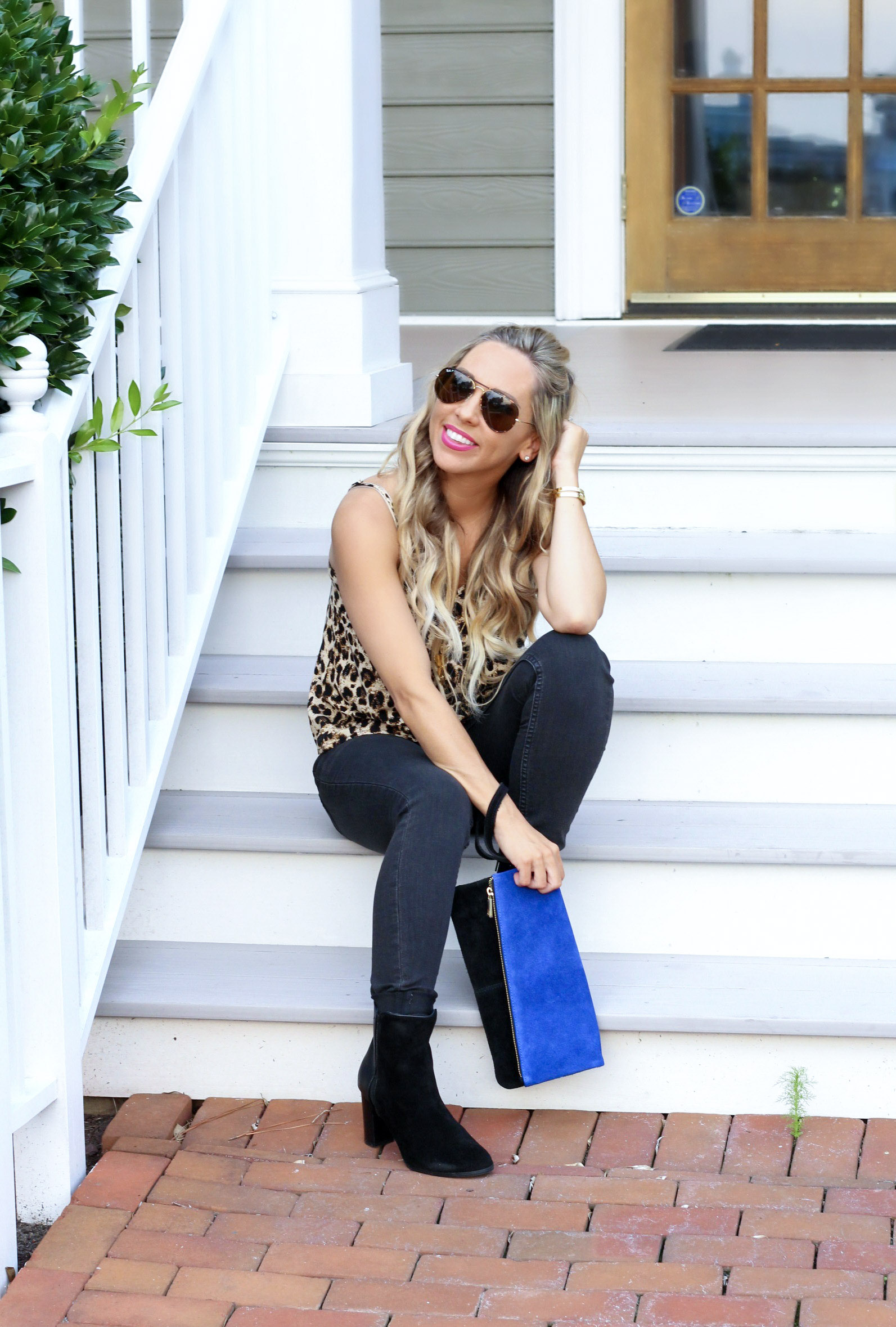 (Majority of) pictures edited by Amanda Matthews Photography